Villa Castiglioncello: the Cavriglia gate
Imposing, on a hill overlooking the main road 408, to welcome visitors in Cavriglia, there is Villa Castiglioncello.
The long row of cypress trees along the driveway to the sumptuous residence is reminiscent of the classic Tuscan landscapes, immortalized by painters and poets of every age. The villa, a fine building of the eighteenth century, was chosen as a set in two movies: "Ivo il Tardivo" by Alessandro Benvenuti and "Il giorno più lungo" by Roberto Riviello.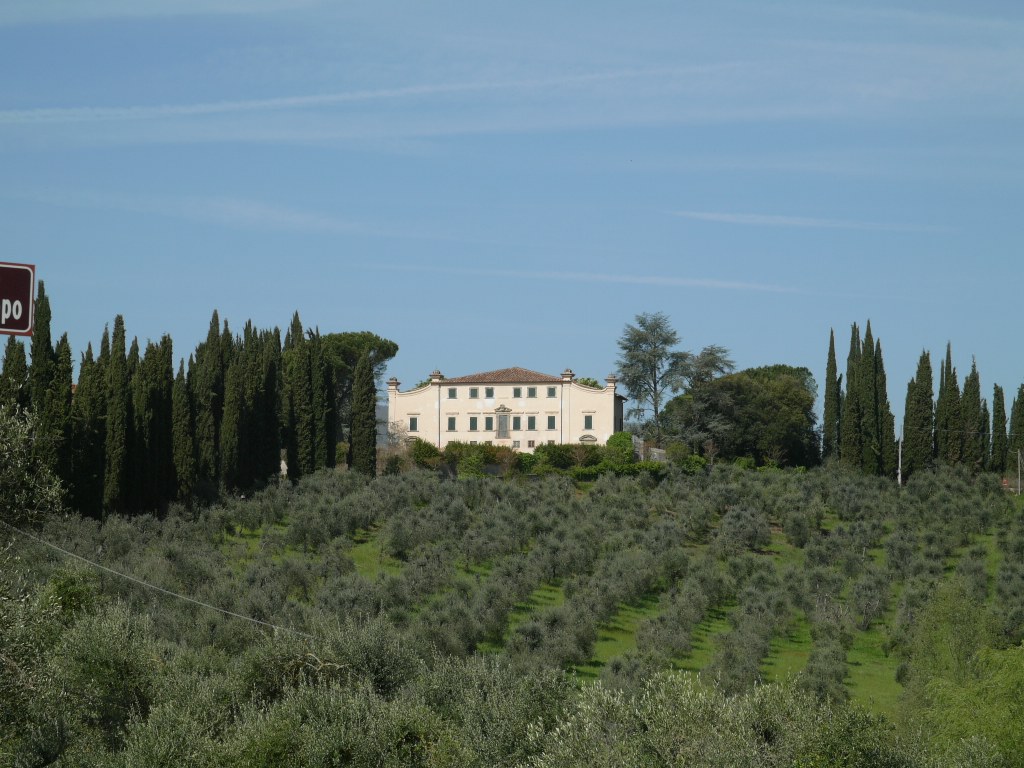 The building, dating from the mid-700, features 40 painting locals. In the past, according to the stories of the old farmers in the area, the building has not only aroused admiration for its architectural features, but also fear for his reputation as a place populated by supernatural presences. Everything was tied to a popular legend that identified the place as "Building of devils". It all started, so goes the popular tradition, from the tales of some settlers who claimed to have seen, in the night, dark shadows cloaked wandering around the building. In reality, they are nothing more than the outlines of someone that, taking advantage of darkness, went to a gallant meeting. Solved the mystery of the true shadows, the charm of Villa Castiglioncello remains unchanged.