The mural for peace and the monument to the Resistance
Each stroke of the bell tower placed on the modern church of San Donato recalls the martyrs of the massacres of 1944. But it's not only the sound of the bell that, in Castelnuovo dei Sabbioni, keeps alive the memory of those tragic events: from April 1984, in the square next to the church, there is also a monument dedicated to the Resistance.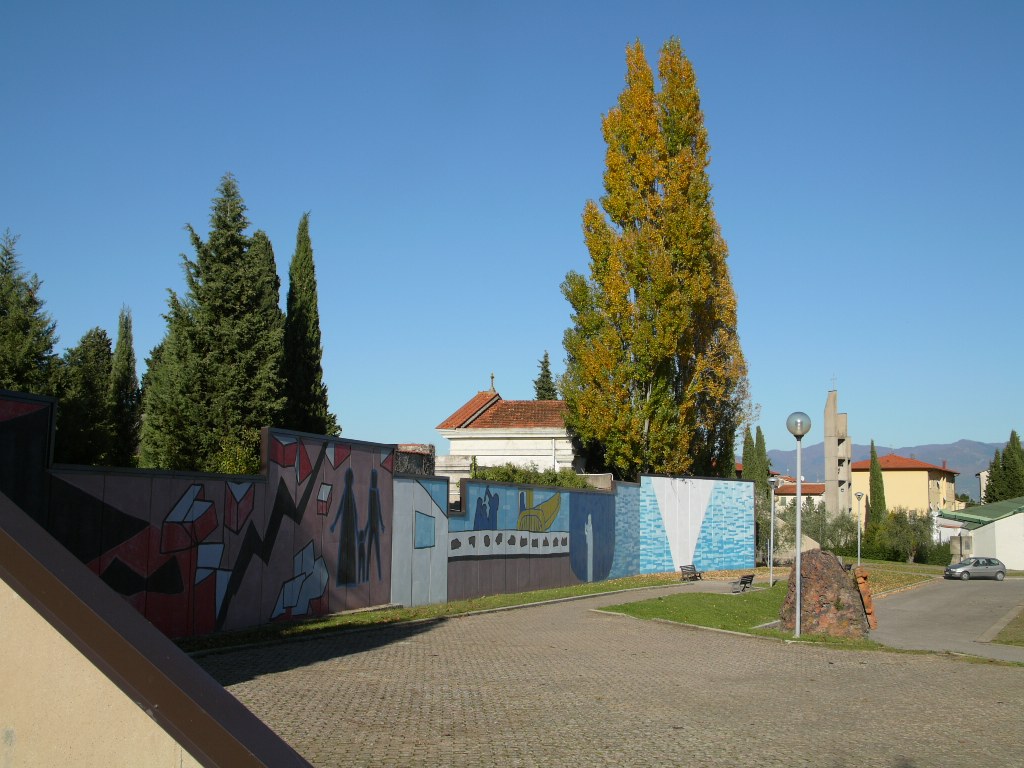 The sculpture, created by Venturino Venturi, before being placed in its permanent location, was also exposed, in 1985, in the courtyard of Palazzo Strozzi in Florence. Castelnuovo dei Sabbioni also boasts another work of art by Venturino Venturi: in Sandro Pertini square there is a mural along 76 meters, which covers an area of 305 square meters, representing the eternal conflict between war and peace.

This is a large work made of concrete panels, which recalls the tragic events that saw many players unarmed citizens. The work begins with the story of the horrors of war, grief and destruction. But then, opening the path of hope, "tells" of rebuilding, peace, represented by a Madonna and Child in a blue field, to get to the Resurrection, very effectively identified with a cone of light that rises upwards.