The Barberino Castle and the Upper Valdarno
In terms of history, the town and the castle of Meleto are inextricably linked to the events of that portion of the Florentine, the Upper Superiore, particularly important for the security and the expansion of Florence from the thirteenth to the fifteenth century. In the second half of 1200, it suffered the vicissitudes of the struggle between Guelphs and Ghibellines and between people and tycoons for dominance in the city of Florence. His first fortune was certainly linked to the strategic importance in the line of Ghibelline defense of this area given the vast network of fortifications controlled by the Counts Guidi of Arezzo and their allies.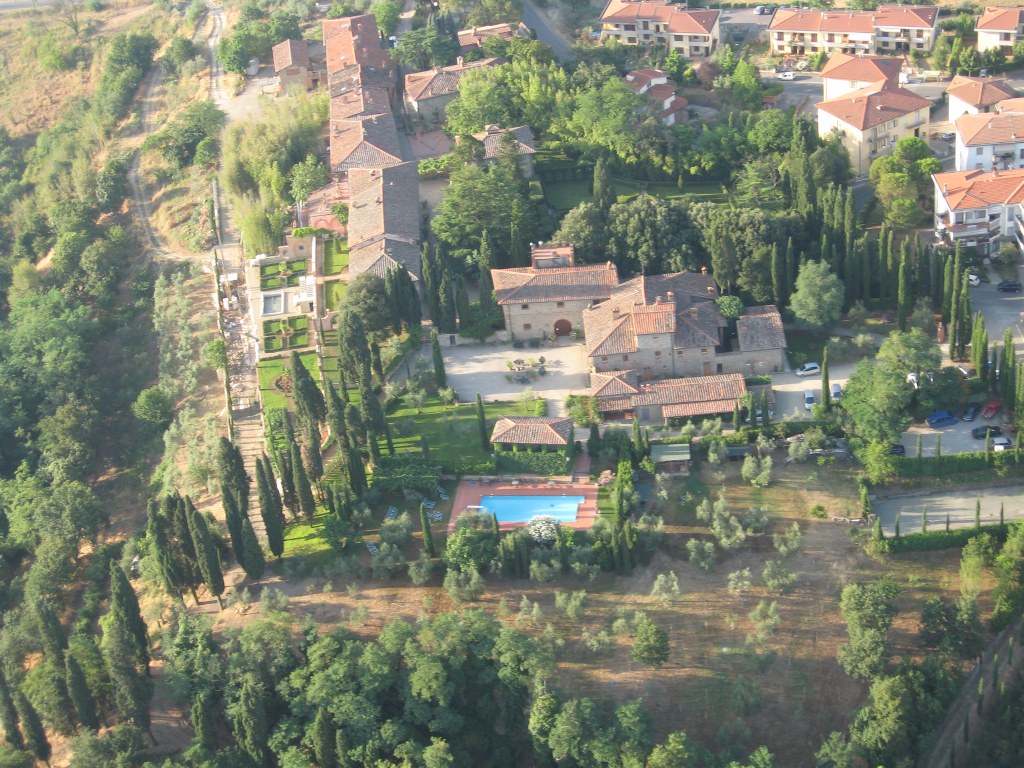 Here surely the great families found refuge in the aftermath of various Florentine Ghibelline hunted operated by Guelph. The defeat of imperial design given to the heir of Frederick II, the subsequent defeat Ghibelline, the prevalence of Guelph led the government of the people, between the end of the first decade of the 1200 and 1300, a progressive territorial control of the town Florence in this portion of the county with the creation of two new defensive ramparts of the Castle of San Giovanni and Caste1franco.
Completed in the first decade of the fourteenth century, according to the traditional attribution accepted by Vasari, a project of the legendary Arnolfo di Cambio, with the other Mercatali up the area with walls and defensive structures (Figline and Montevarchi) of the true cornerstones to counter the dangers from Arezzo and the raids and the Ghibelline white and immediately produce an important phenomenon of involvement and integration of the population to the fortunes of the Florentine state. Thanks to the policy measures related to the establishment of these "new lands", the entire region realized an important economic and social progress.
Just in the period in which Florence appeared to have the best of these territories, passes from Barberino in Meleto a very important road that leads from Florence to Rome via the lake of Perugia (Trasimeno). The path is that of Cassia Adrianea, which runs along the Val d'Ema, rooms at the Castle Mugnano step Cintoia Montescalari under the Abbey, Castle of Celle and falls, weaving their way past the Ponte agli Stolli, ranging from part Figline and its bridge over the Arno, on the other and then into the countryside to Gaville Pian Franzese. So the apple orchard, and with it Barberino, was at the time of the first Florentine Republic, that of the second circle, a site important and well defined. For two hundred years the castle was the seat of the League of Avane and over the centuries included between 1550 and 1988, he alternated periods of decline in periods of splendor, passing of property owned by the noble Florentine families (Alemanni, Uguccioni-Gherardi and Rosselli del Turco).
There is now fully recovered after a long restoration.