Montaio
The small town located on the hill overlooking the village of Cavriglia is worth a stop just to admire the panoramic view of the town and the valley. But the characteristic inhabited offers much more: the urban layout with a few traces of the medieval age gives the idea of the strategic importance that the place had in the past centuries.
Even if the archaeological findings tell us about the presence of settlements of Etruscan times, the first documents about Montaio take us back to the twelfth century. In a document of a gift in favor of the Abbey of Coltibuono 1194 it says that the subject of the legacy is a house placed "in subburgo castri de Montaio".
Given its strategic location, along the route that links the Valdarno to Siena, in the mid-thirteenth century the castle was the center of struggles between Guelfi and Ghibellines.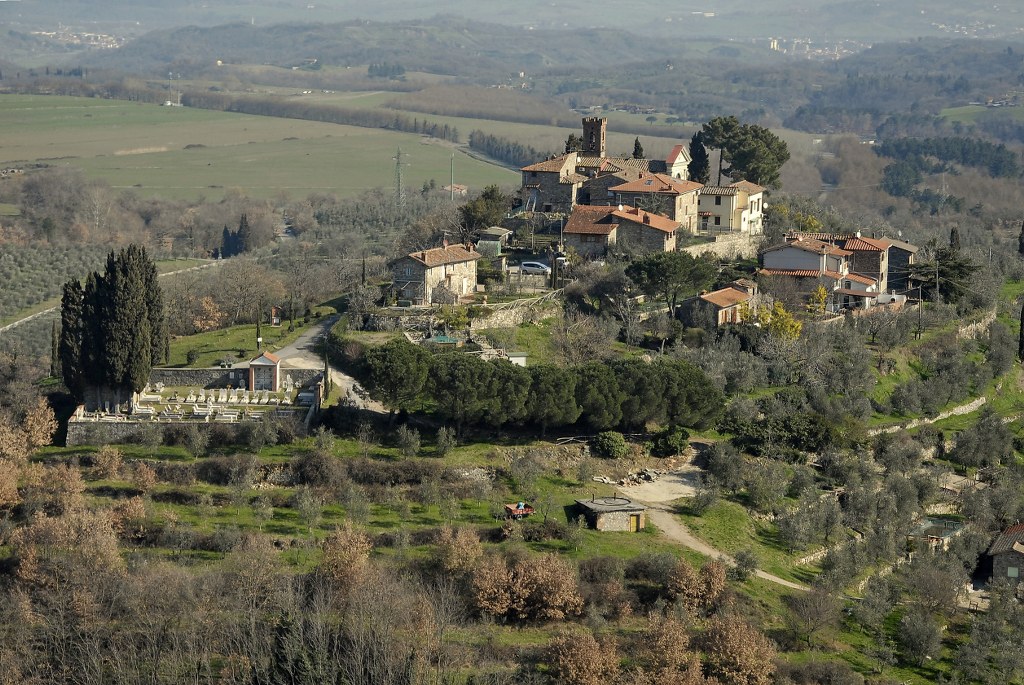 In1252, the fortified town was conquered by the Florentines, the Ghibellines refugees were captured and executed and the walls were destroyed.

At the end of the thirteenth century the village was inhabited again, as it is possible to understand it from a 1299 resolution from the city hall of Montaio. The Church of San Silvestro has today a neoclassical architectural style, typical of the nineteenth century, but its origins are much older. In 1299, apart from the Parish of San Giovanni Battista in Cavriglia we find also that of San Silvestro in Montaio. The current building, in the back, has incorporated some sections of the medieval walls that surrounded the village. Adjacent to the place of worship was an ancient "hospital" dedicated to St. Paul, mentioned during a pastoral visit in 1446.

The castle, still clearly visible, located on top of a hill with steep slopes overlooking the village of Cavriglia.
Montaio is currently a rural center in the process of depopulation that enjoyed greater fame in the past.