Castelnuovo dei Sabbioni
The village has had over the centuries a troubled and sometimes tragic history.
Its people enjoyed a good autonomy dall'auctoritas that allowed them the construction of the Castle.The inhabitants of the village had numerous aggressions in the Middle Ages because of conflicts between Florence and Gibellini and their entrust their Castle to Uberto Spiovanato Pazzi: Since then The Pazzi of Valdarno were considered, the lords of Castelnuovo and when other family members, William and Ubertino, related to be Ghibellines, they forced the local people to a feudal regime, the population from Castelnuovo tried to assert their rights but failed; each of them had to pay a tribute to the Pazzi in nature, cereals, and also, whenever a Pazzi received the belt knight, they had to contribute to the costs of the parties that were a costum in that period.
When some of them refused to bear these unusual requests, then noble lords had them arrested and murdered.

A similar situation, in exactly the same point of the village, took place many centuries later to other inhabitants of Castelnuovo. During World War II, in fact, on July 4th , 1944, the troops of the Hermann Goering division of the German army killed and burned the bodies of 73 inhabitants.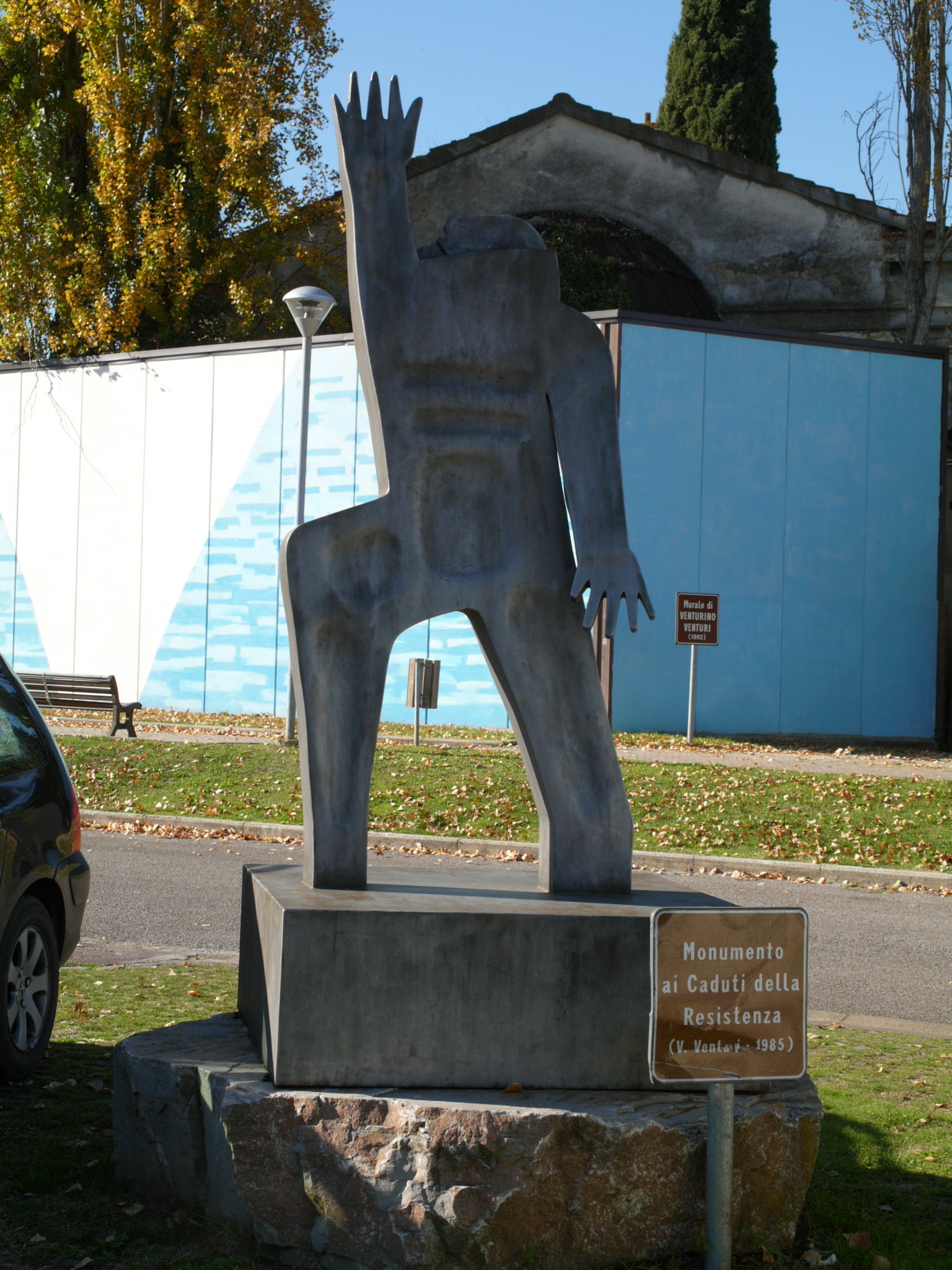 The surreal silence that surrounds this village today, contrasts with the echoes left by the many historical events.
The town, as a whole, is very impressive and has been chosen as a film set by the Tuscan actor and director Alessandro Benvenuti, there he shot the film "Ivo il tardivo".In the modern parish church of Castelnuovo dei Sabbioni there is an important painting from the church of the old village, depicting the Madonna and Child Enthroned with Saints.
The painting of the fifteenth century is attributed to the school of Domenico Ghirlandaio.

See also: